Guest of honour 2023
GUEST OF HONOUR – DANUBE
Focus on the danube sailing options, DUNAPP!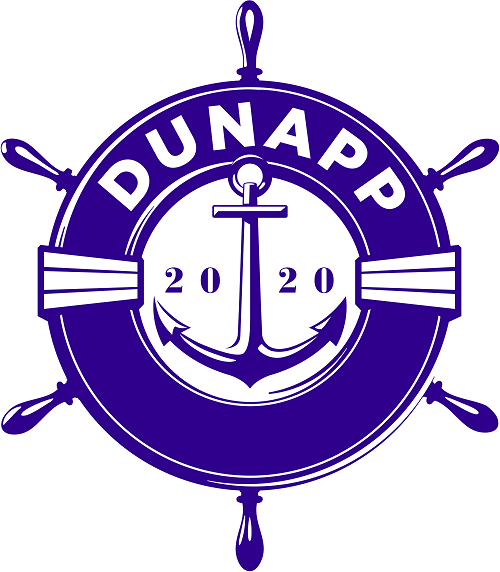 SAIL SMART!
The technology, which is now available to everyone, allows those on the road to be ready for the day, even minutes, to get real-time information, so instead of the now outdated guidebook and map design, we can travel much more freely, spontaneously, and in accordance with the current conditions. However, if these possibilities are already in place, why not apply them to water as well? After all, a river, including the Danube, is not only a magical body of water, but also a living, moving, changing organism, on the shores of which many adventures, discoveries and experiences await.
Where to go? What to watch out for? Where can we sail safely? Where should we end up, where should we refuel, where should we put our heads to sleep, and where should dinner, culinary heaven, await us? All this information already fits in your pocket as an application for your mobile phone: in the DunApp mobile app developed as a niche solution.
The aim of the appearance at the exhibition is to make the services provided by the application even more known to sailers and passengers alike, presenting and promoting both the Danube section in Hungary and the nationally available cultural programs, travel and excursion opportunities.
Free download:
PLANNED PROGRAMS
On stage
 Ports on the banks of the Danube, roundtable discussion on danube docking options
 MAHAR hydrofoils on the Danube – introducing Vöcsök III. and Sólyom II.
 Jet opportunities – JETski alliance presentation
 By bus to the Danube – introducing the River Ride
 James Bond style on the Danube – Dunarama pleasure cruise
 Budapest sightseeing tour of the Danube – SilverLine presentation
 Danube Corso – sightseeing cruise ship – Mahartpassnave
Kayak tour on the Danube presentation
 Wildlife of the Danube – Ráckeve Danube Branch Fishing Association
 SPEEDBOAT RACE 2022 Dunaújváros, UIM GT-15, GT-30, F-500 European Speedboat Championship, 13-14 August 2022 Danube bank, Port Bay – experience report of the Hungarian Speedboat Association
 Settlements on the banks of the Danube, sightseeing guiders roundtable/presentation
 Presentation of port developments
 Danube water life roundtable

Prominent restaurant and accommodation managers along the Danube
The importance of water life and docking facilities
 Balázs Csobay (BRFK Danube Water Police) lecture
 Csaba Bede (OVF) lecture
 Roundtable discussion on wave protection
DunAPP presentation on the program island
Introduction to the usage of DunApp

Easily and safely allow the sailer to plan his water route on the home section, see the water hazards
Plan programs, find restaurants, accommodations, a marina – all with complete information
Information on locks and Danube border crossing points
Land route planning allows you to navigate to your destination even when leaving the port
Numerous discounts can be used by the user